R&S Web Application Firewall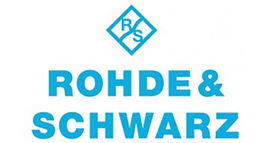 Rohde & Schwarz develops, produces and markets a wide range of electronic capital goods for industry, infrastructure operators and government customers. The independent group is among the technology and market leaders in all of its business fields.
Rohde & Schwarz Web Application Firewall is the most indispensable security solution for all types of businesses, public authorities and large enterprise customers. It will meet your specific development needs, infrastructure environment and security policy. Taking into account the form factor, the type and number of applications, the complexity of the environment as well as regulatory and industry standards will help decide which Edition is the best suited to provide the most relevant security measures for your organization.
WAF Deployment
• Virtual & Hardware
Security
• OWASP Top 10, HTTP request interpretation, Black/Whitelist engine, Prevent Zero-Day Attakcs
API Security
• Parse and Validate Schemas, manipulate JSON/XML
Dedicated Management Console
• Centralised provision, centralize management, chain multiple security engine
Graphic Work Flow
• Setup policies and rules via the Graphical User Interface workflow