Trustbuilder CIAM and Multi Factor Authentication

The Simple Key to High Security
THE HIGHEST LEVEL OF SECURITY ON THE MARKET
Ultra-secure MFA thanks to the unique combination of Random Dynamic Keys technology and HSM (Hardware Security Module). Certified by France's National Cybersecurity Agency (ANSSI).
FAST AND SIMPLE INTEGRATION
Accessible in Saas, rich in connectors, API and SDK, a solution that adapts to your technical architecture, without imposing new constraints
SEAMLESS USER EXPERIENCE
Universal and passwordless tokens allowing your end-users a simplified connection experience. inWebo is the only MFA solution in the world with a
browser token that requires no installation.
All Around Cyber Protection
InWebo fits in any tech architecture to secure your digital environment with no hassle.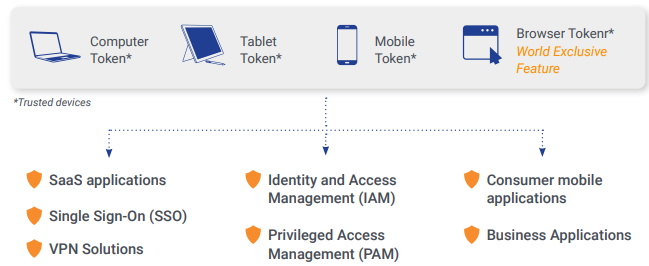 Uncompromising MFA multi-factor strong authentication
360° PROTECTION
Secure ALL your applications: VPN, AMI, PAM and more. We protect access to resources and provide a unified connection experience across all sensitive applications.
FLUID EXPERIENCE
Enable your customers, employees, service providers and partners to enjoy a simplified connection experience, with no equipment constraints. We turn their smartphones, computers and even their browsers into trusted tokens for authentication purposes.
SIMPLE INTEGRATION
Deploy your MFA projects immediately, easily and quickly without changing your architecture. Accessible in Saas, with a large number of connectors, but also API and SDK, inWebo adapts to your constraints without adding any new ones.
COMPLIANCE
Make sure you meet the legal requirements. We comply with security and privacy regulations (RGPD). Our transaction sealing technology is PSD2 compliant.
CONTROLLED BUDGET
Enjoy complete protection with no surprises. Our all-in-one subscription model is only based on the number of users.
CLEAR SLA
inWebo is committed to delivering quality of service. Benefit from our guarantee on the availability of your MFA solution and our explicit SLA (Service Level Agreement) adapted to the stakes of companies.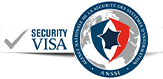 ANSSI

Patented Technology
FR 3008837B1, US 9660981B2, EP3022867B1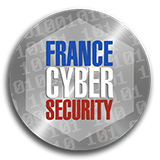 France Cybersecurity Label 2020